23 NOV | MESA REDONDA: PRESENTE Y FUTURO DE LA SOSTENIBILIDAD EN PACKAGING
23 NOV | ROUND TABLE: PRESENT AND FUTURE OF PACKAGING SUSTAINABILITY
Mesa redonda de debate entre profesionales de la industria del packaging y de la cosmética, cuidado personal y perfumería para tratar diferentes temáticas entorno a la sostenibilidad en los envases como buenas prácticas actuales y nuevas tendencias tanto en formatos como en materiales, incluso en procesos de fabricación o de envasado; nuevas regulaciones que pueden afectar a este ámbito; retos y oportunidades del sector beauty entorno al packaging.
Round table discussion between professionals from the packaging and cosmetics, personal care and perfumery industries to address different issues related to sustainability in packaging as current good practices and new trends in both formats and materials, even in manufacturing processes or packaging; new regulations that may affect this area; challenges and opportunities in the beauty sector around packaging.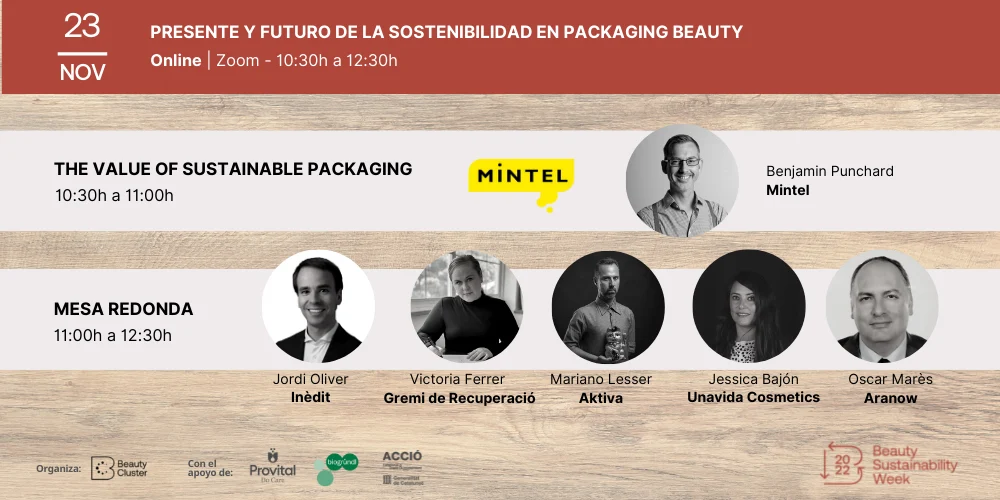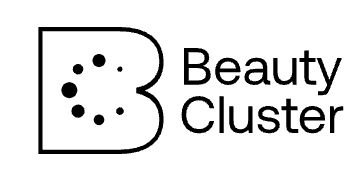 Beauty Cluster is a private association that promotes collaboration with the purpose of promoting sustainable development and competitiveness in the value chain of the cosmetics, perfumery and personal care sector.
Made up of 240 companies, it is the leading cluster in the beauty sector in Spain and the second largest in Europe. It promotes innovation, internationalization, training and digital transformation.
It works with 4 clear values: dynamism, generosity, integrity and transparency.
It is the only Gold Label accredited beauty cluster in the world. Founder of the first business training entity specialized in beauty, the Beauty Business School. Creator of the first B2B Marketplace for the cosmetics and perfume industry
(Beauty Connecting Business).