Advanced Factories moves to Fira Barcelona to respond to Spain's growing automation and robotics industry
At the same time, Advanced Machine Tools will be held, the new fair for the metal sector where all the latest machine tool innovations will be presented.
Advanced Factories, the benchmark technology event in southern Europe for professionals from the industrial sector, returns next spring with two major new features. The first is that it is moving to the
Fira de Barcelona - Gran Via exhibition centre.
From 18 to 20 April 2023, more than 380 exhibiting companies will present at Fira's facilities all the innovations and latest solutions related to industrial automation, robotics, additive manufacturing, artificial vision system and all technologies related to Industry 4.0 such as Artificial Intelligence, the digital twin, data analytics, IoT, cloud and cybersecurity, among others.
As a result, Advanced Factories will have the opportunity to cover the great demand of companies that wanted to exhibit in previous editions. In total, there will be 20,000 m2 of a single pavilion, which will also provide an infrastructure to accommodate many more industrial professionals than it did last April.
"Advanced Factories is embarking on a new dimension for Spanish industry professionals with the new location, which is in line with its specialisation in industrial automation and robotics. From 2023 onwards, we will have more space available to support all the players in the industrial sector's value chain with the aim of improving their productivity through automation and robotisation of their production lines", stresses Albert Planas, CEO of Advanced Factories.
Within the framework of Advanced Factories, the Industry 4.0 Congress will take place once again this year, the largest congress in southern Europe in which to discover the latest trends for the industrial sector. In total, there will be more than 100 hours of conferences by international experts who will share their knowledge and success stories, through industrial experiences to increase the competitiveness of different segments of the industry: automotive, aeronautics, packaging , pharma, food, electronics, textile, or railway, among others.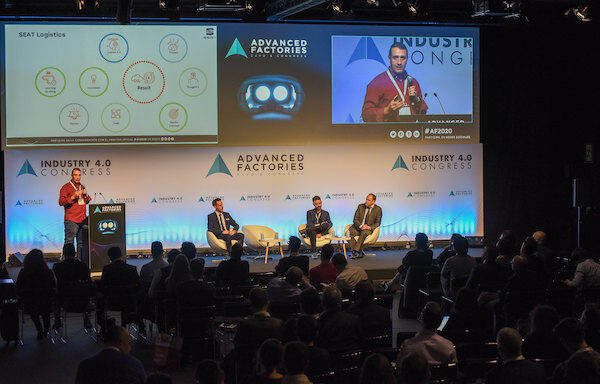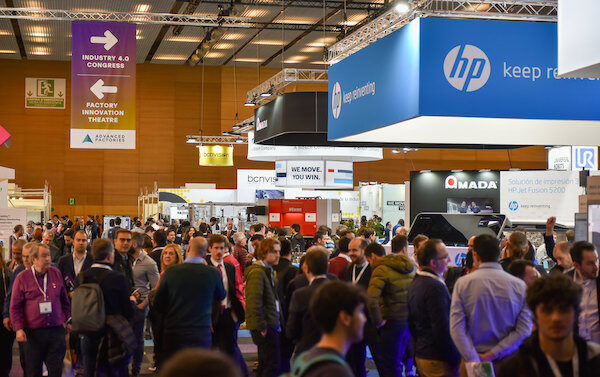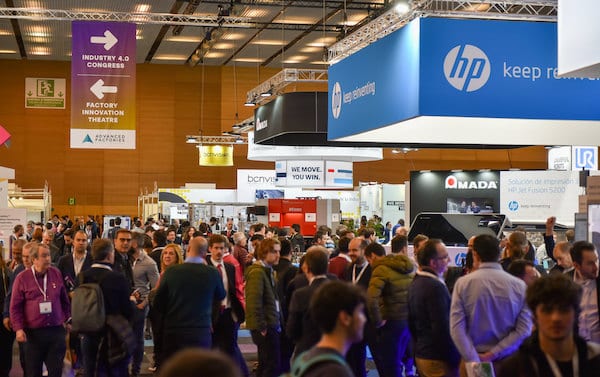 Advanced Machine Tools: the new benchmark event for the machine tool industry
The second new feature of the seventh edition of Advanced Factories will be the creation of a new fair dedicated to the metalworking industry and machine tool manufacturers and distributors: Advanced Machine Tools. This new fair, which will occupy another Fira de Barcelona pavilion, will be held biennially in odd-numbered years (2023, 2025, 2027...) in order to not to coincide with the Bilbao Biennial, and will be the meeting point for all professionals in the Iberian Peninsula linked to the metal sector, in search of advanced and intelligent high-precision machine tools.
The Fira Barcelona - Gran Via
exhibition centre will also host Advanced Machine Tools, which will be held on the same days as Advanced Factories, between 18 and 20 April 2023. The fair, which will occupy a pavilion parallel to Advanced Factories, will present the latest innovations in machine tools, components, cutting machinery, laser, starting, machining, moulds, dies, instrumentation, software and all the technologies and innovations necessary for the metal industry and its ancillary sectors. This is a new lever for boosting business that brings back a historic date in Barcelona with the Catalan market.
Furthermore, in the context of Advanced Machine Tools, the Metal Industry 4.0 Congress will be celebrated, which will bring the most relevant content for machine tool professionals stressing trends such as intelligent manufacturing, competitive processes, or energy efficiency. Experts from the sector will share their knowledge applicable to multiple metal-related industries.
About Advanced Factories and Advanced Machine Tools:
two events organised by NEBEXT, a company specialised in professional events focused on innovation and technology transfer, such as HIP, Digital Enterprise Show, ChemPlastExpo, Rebuild, Pick&Pack or Tourism Innovation Summit. Advanced Factories is an annual Expo and Congress for industrial leaders and SMEs looking for solutions in industrial automation, robotics, new 4.0 technologies and 3D Printing, to improve their industrial competitiveness. Together with the Industry 4.0 Congress, it is Europe's largest congress on industrial innovation.
Advanced Machine Tools is the event for machine tool professionals looking for the most advanced technological solutions in the metal sector, business opportunities and know-how to digitise and automate the industry. Together with the Metal Industry 4.0 Congress, the congress that will bring the most relevant content in the machine tool sector.