Return the deposit, save waste

What has long been customary for water, soda and cola beverage bottles is now also possible for cocoa, coffee and much more: a sustainable packaging in reusable packs that can be easily returned to the deposit machine in the participating supermarket. This saves packaging waste and we think that's great!.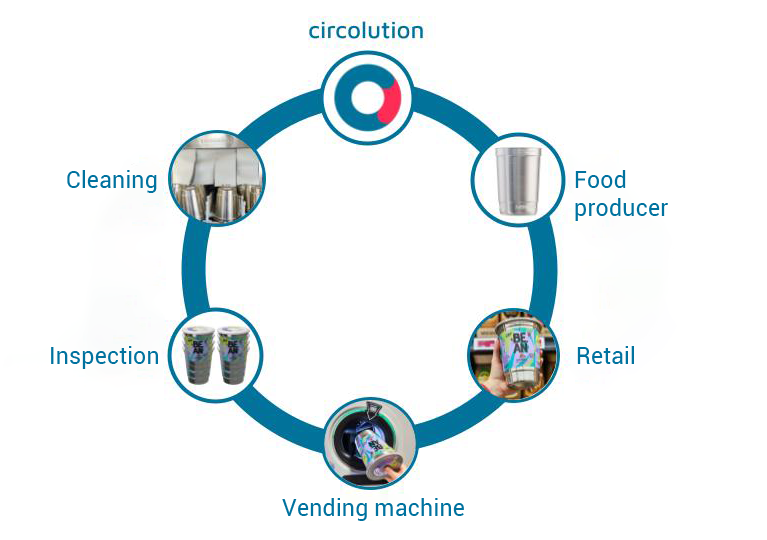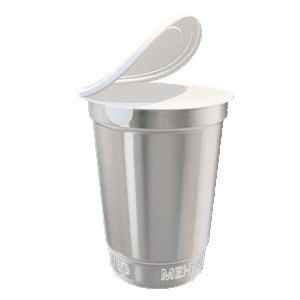 Solution that saves a lot of waste on 2023
The well-known deposit bottle return system has been helping to reduce environmental pollution by packaging waste for a long time. Now it is getting a revolutionary addition. The stainless steel cups from circolution are compatible with deposit machines in participating supermarkets.
This means that they are returned to the store together with the usual empty bottles after use and can then be reused. Only a small aluminum foil ends up in the yellow bin at your home. Back in the returnable system, the containers are cleaned, checked and delivered again.
For a new life cycle and less waste. By the way, the containers are perfect for long-lasting food with their gas-tight seal. The accompanying labels are large-area to inform you and others about the new returnable system with the help of printed information.
Different food products can be filled in the container
Normal deposit machines accept Anita in Steel
Fully traced through cycle each container is smart and traced at each station of the reuse cycle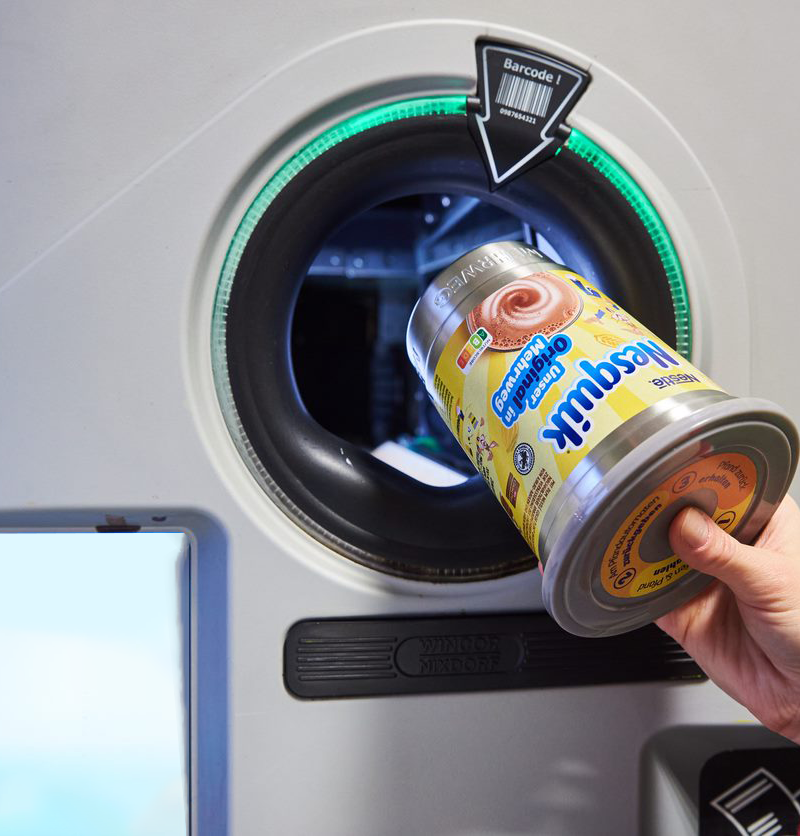 Reusable cycle
Circolution co-developed, produced and is now building the new returnable system. "Our system is based on standardization and is open to all food producers - large or small, organic or conventional, brand or private label. That's very important to us, otherwise returnable packaging doesn't make sense," says Max Bannasch, co-founder and CEO of circolution. The company rents the returnable containers to food producers for a fee. In return, it takes care of cleaning, inspection and transport and keeps an eye on the ecological impact. In doing so, the containers can make a major contribution to the elimination of the waste problem.
Partnership
Nestlé and Hoppenhoft & Ploch are partnering with Circolution to bring reusable packaging to market. Nestlé has been involved in the project since the beginning, and has helped to challenge different aspects of the business model and life cycle assessment. With deep experience in global returnable packaging pilots, Nestlé has been able to provide valuable insights and support to the Circolution team.
The stainless steel containers were developed by the packaging experts at Nestlé's Product and Technology Center for Milk in Konolfingen, Switzerland. The Nestlé team was responsible for product protection, laboratory testing, and production preparation.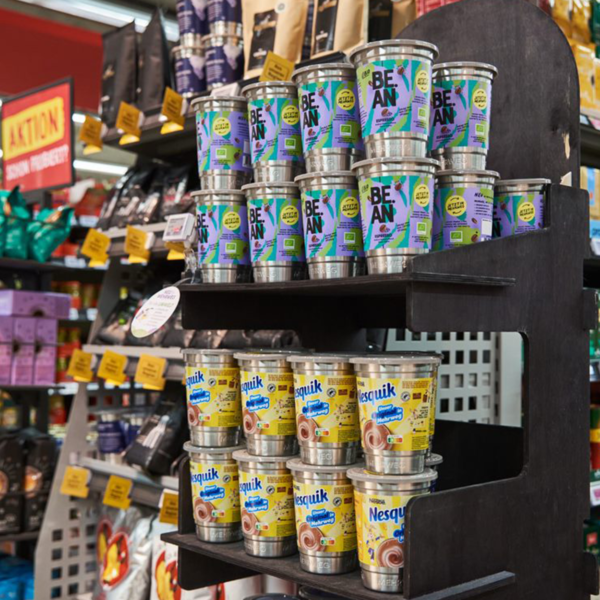 Hoppenworth & Ploch is a Frankfurt coffee roaster with the ambition that every generation of their packaging is better than the previous one. They are currently testing their new, nationwide food launch, "BE.AN," in the returnable container.
This partnership is a significant step forward in the development of reusable packaging. It demonstrates the commitment of Nestlé and Hoppenhoft & Ploch to reducing waste and creating a more sustainable future.