Ecogots revolutionizes reusable cups by replacing plastic
with rice husks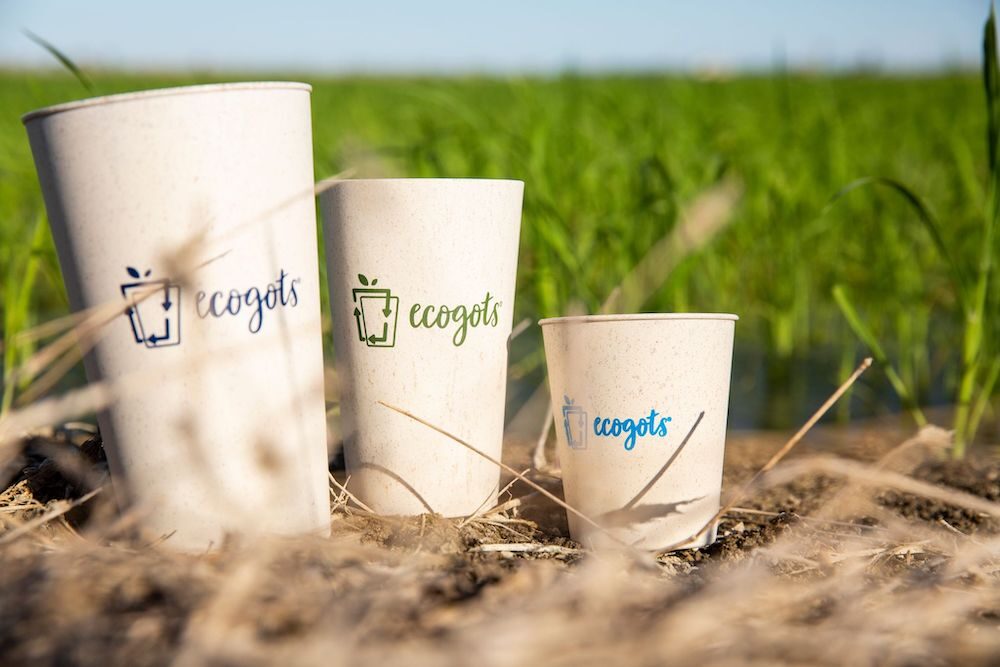 Ecogots cups are made with 60% less plastic than conventional reusable cups
By using a pioneering formula in Europe based on the use of rice husks, C02 emissions are
reduced by 72%
100% reusable sustainable packaging is also used in catering establishments as an
alternative to single-use cups or bowls.
.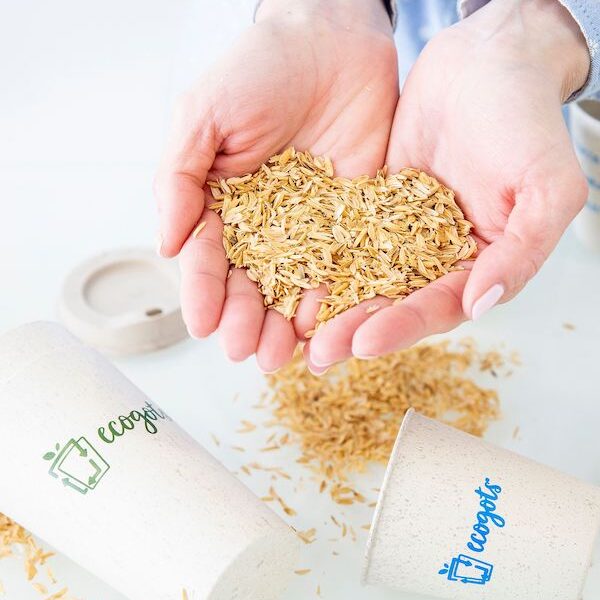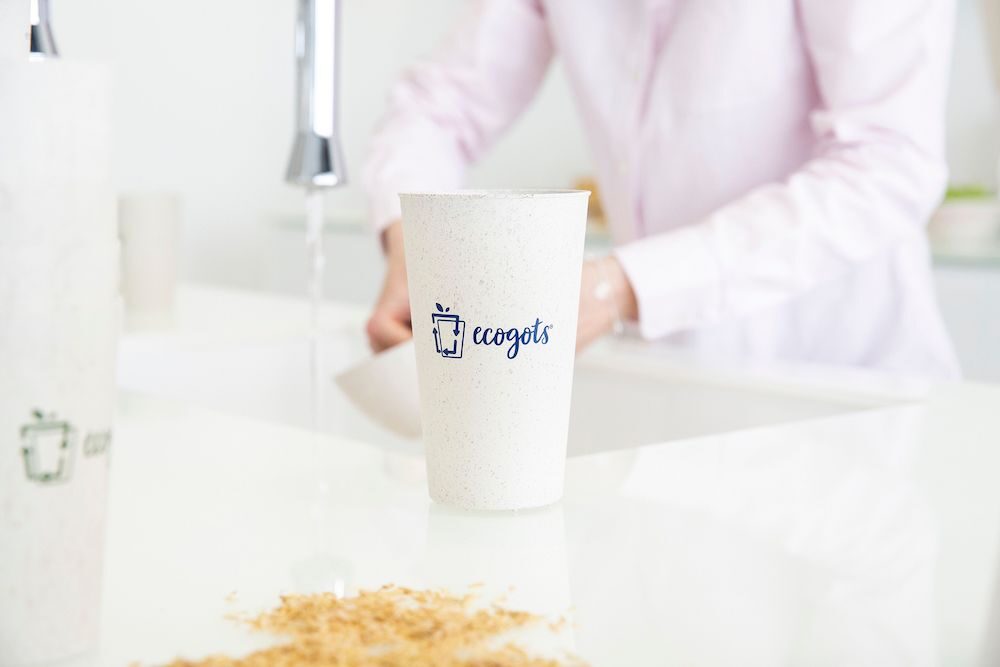 Ecogots is a Barcelona-based company that has revolutionized the market of 100% reusable cups by finding a formula that replaces 60% of the plastic with rice husks from the Ebro Delta. This proximity material called Oryzite® was born from the intention of reusing the 12 million kilos of rice husks that were discarded every year in the rice fields of Montsià (Tarragona).
This pioneering formula in Europe transforms organic material into a substitute raw material for plastic, reducing CO2 emissions by 72%. It also saves energy thanks to shorter cycles and the improved technical properties with which this material is processed.
Despite their flexibility, Ecogots sustainable cups are characterized by being extremely resistant and customizable products, able to withstand cold and heat, being dishwasher and microwave safe. They can also be manufactured in various colors and customized with the desired design.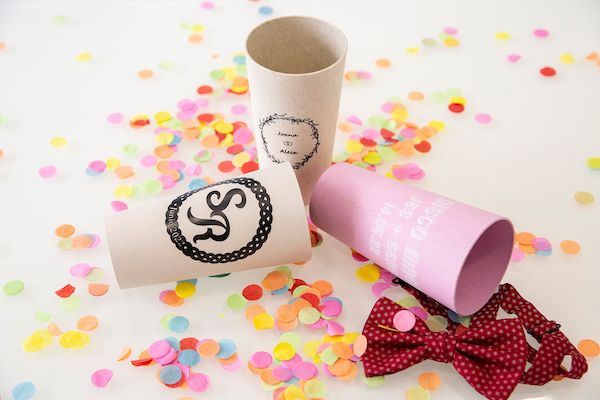 Its sustainable composition and technical characteristics have made Ecogots the best reusable alternative to replace all-plastic or single-use containers in take-away food and beverage establishments.
Ecogots is currently actively collaborating with restaurant chains and cafeterias, allowing them to reuse single-use containers through a return system. In this way, the customer can deposit the container in the establishment to be reused or rent it as their own and reuse it for the same purpose as many times as they wish.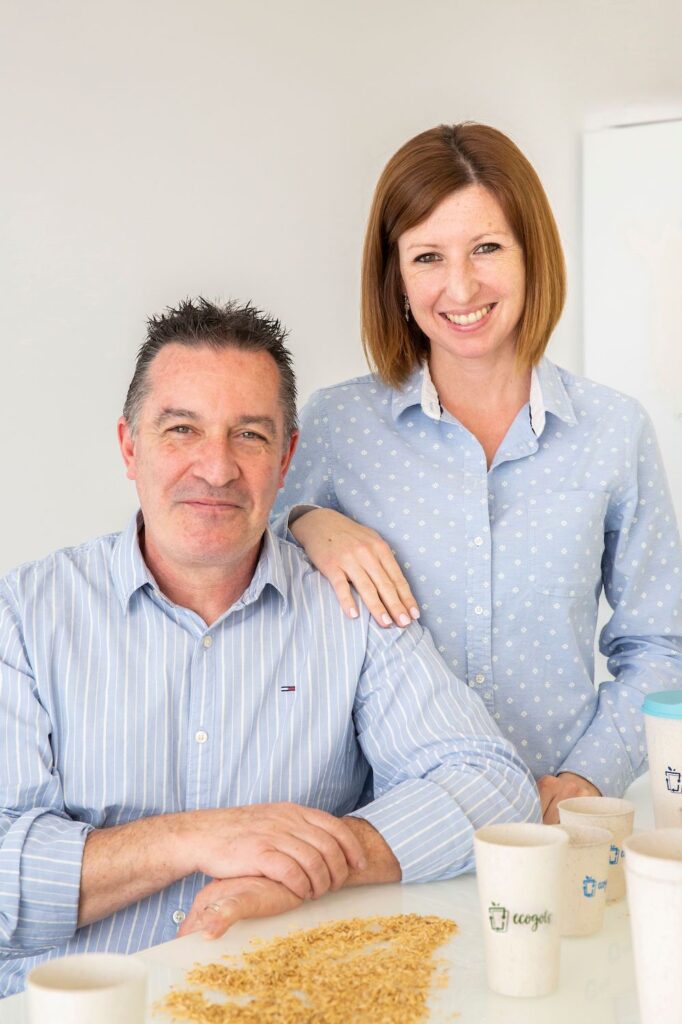 Elisabet Zaragoza, CEO of Ecogots, comments that "we are currently receiving requests from companies committed to promoting the reuse of cups, such as cafeterias or fast-food companies, where there is a high consumption of single-use cups.
These companies want to opt for a reusable product, with a more sustainable component, and move away from products made only of plastic".
In the last year, Ecogots has collaborated with many national and international companies and organizations, manufacturing more than 1 million cups in 2022 for entities such as SERHS food, Pans & Company, Red Cross, Areas, Montsià or Central Lechera Asturiana.
Thanks to its good reception in sectors such as leisure or catering, we can find cups made from rice husks in bars, restaurants, festivals, popular festivals, events of all kinds, concerts or even weddings.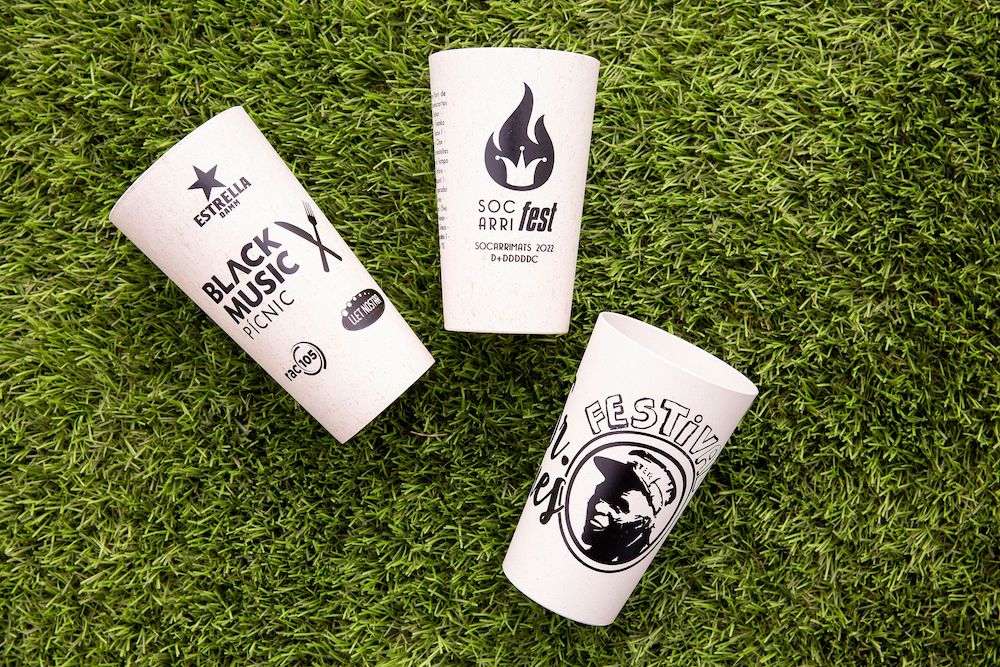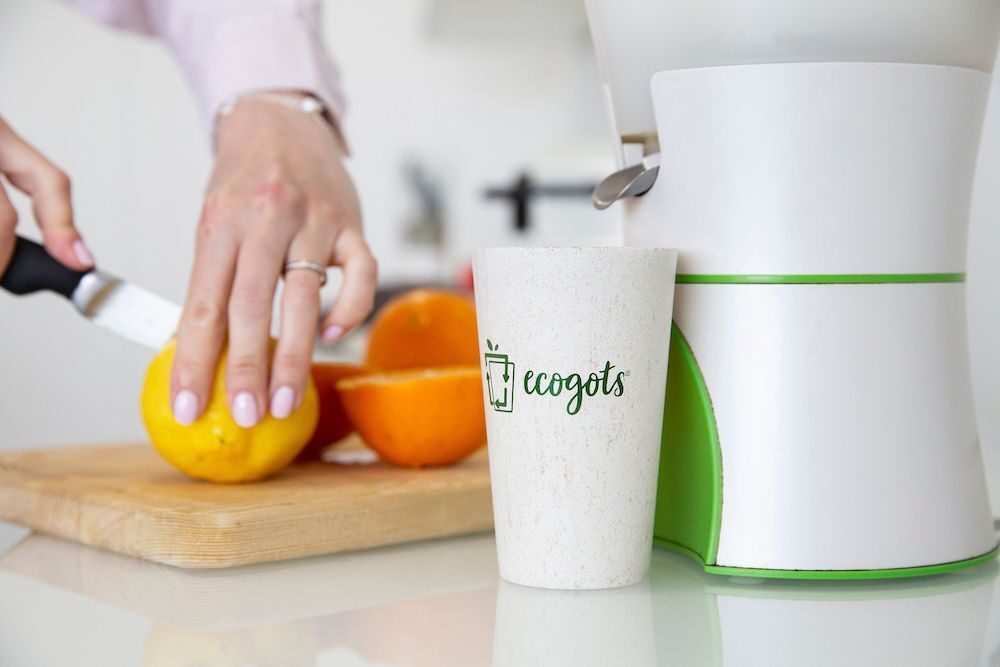 Ecogots also has an online shop www.ecogots.com for those who want to purchase products in small quantities and incorporate reusable cups made from rice husks into their daily lives.

The company is currently considering expanding its range of reusable products to offer a wider range of sustainable possibilities to sectors such as hotels, restaurants and leisure.

With the incorporation of new products, such as bowls or tuppers, Ecogots could cover other needs related to the consumption or transport of food and beverages, providing new solutions to companies, communities or even individuals.

Thanks to sustainable reuse initiatives such as the one promoted by Ecogots, it is possible to considerably reduce the use of plastic, the amount of waste and CO2 emissions. In this way, we change and modify our consumption habits towards more environmentally friendly patterns and the fight against climate change.