Leading the Future of Food Production - DUBAI
The food manufacturing industry has experienced profound disruption throughout the supply chain in the past year, requiring companies to reconfigure their equipment. With the food processing and handling equipment market forecast to rise from $102,78 billion in 2021 to $138.41 billion in 2028 at a CAGR of 4.3%, there's never been a better time to be part of the largest annual event for F&B processing, ingredient & packaging that addresses all aspects of the food manufacturing process and its significant source of impetus for international F&B manufacturers.
Food Processing Machinery Market in the Middle East and Africa was worth USD 5.18 billion in 2021, and is expected to grow at a CAGR of 6.2% by 2026. This growth is largely attributed to the increase in demand for automated processing and Middle Eastern countries such as the UAE and Saudi Arabia are undergoing rapid transformations in this direction.
Being the ultimate platform where global F&B supply chain players and manufacturers find solutions to optimize production, plant, process, and profit – Gulfood Manufacturing is an unparalleled show for those powering the industry to get involved.
Gulfood Manufacturing 2022 is set to unveil the next era of food manufacturing including new ingredients and advanced technologies that will enable your business to reduce costs, grow and innovate. Powering ground breaking innovation in the F&B Industry, the event will be the definitive destination to see the future of food production – from new ingredients and advanced technologies to integrated supply chain solutions and breakthrough developments driving the industry forward.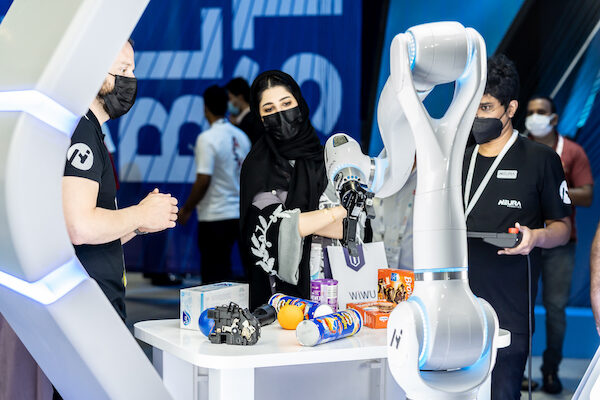 Taking place from 8 - 10 November 2022 at Dubai World Trade Centre, Gulfood Manufacturing is a global platform for the industry to learn, engage and present their products, services and solutions focused on moving the food manufacturing industry forward towards a more sustainable, resilient, agile and efficient future. The event and show features will be set against the 5 core themes of: Sustainability, Innovation, Nutrition, Technology and Efficiency.From the ingredients sector alone, 95% of the world's top ingredients brands have confirmed participation for the 2022 edition, including Givaudan, Cargill, and International Flavors & Fragrances.


Meanwhile from the processing and packaging sector, Wilmar (Gulfood Manufacturing 2022 Platinum Sponsor), Riekermann, Tetrapak, Siemens, GEA, SIG and Krones will also be participating amongst many more.

Gulfood Manufacturing will be the convening platform for the industry, as it addresses optimizing operational efficiency, driving responsible sourcing with traceable supply chains, navigating entry barriers in new markets, adopting sustainable practices and generating new funding sources.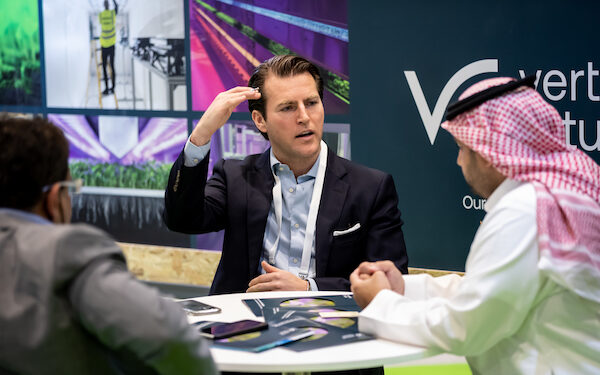 A global gathering place showcasing trends and technologies across five industry sectors:
Gulfood Manufacturing, will host the Food Tech Summit where over 100 of the industry's most dynamic and engaging speakers will convene to discuss an issue-driven agenda ranging from food engineering innovations, metaverse factories of the future, food safety, circular ecosystems, sustainability-linked finance models, and much more.
On our Innovation Tours - visitors can expect to find out more about the newest ingredients being
utilised, discover the world's most flavourful, innovative and trending product lines, and see advanced technologies and the latest industry innovations up close and personal on the show floor.
The Gulfood Manufacturing Industry Excellence Awards 2022 are bestowed to the industry's revolutionary pioneers in recognition of innovative products and technologies that have made outstanding contributions to the industry, encouraging more companies to invest in technological innovation to improve productivity, provide users with increased convenience and achieving sustainable development. *award entries are open to confirmed exhibitors only.
Reasons to visit:
• Source new opportunities and prospects.
• Stay relevant with your target audience and ahead of the competition.
• Engage with the entire value chain. Networking with peers, make new connections and
reinforce existing relationships.
• Hear from the industry, learn and gain insights on the latest trends and topics.
• Benefit from direct communication and face-to-face marketing.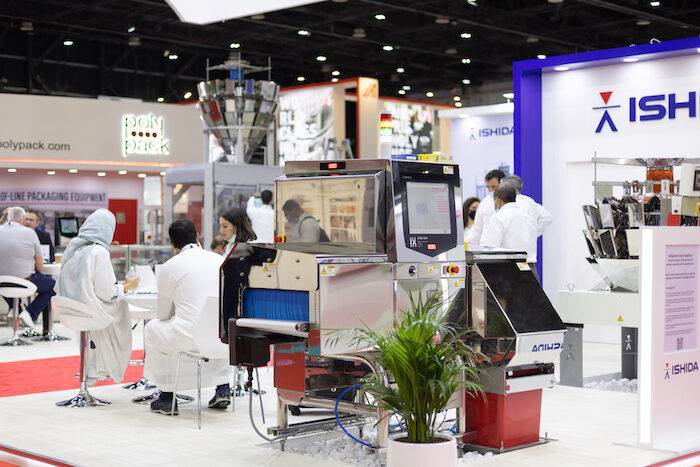 Event in numbers:
• 1600 exhibitors from over 60 countries
• 36,000+ buyers and attendees from 160+ countries
• 100+ industry speakers
• The only annual F&B Manufacturing industry event in the world.
2022 CATEGORIES
Sustainable Company of the Year Award
Best Food Safety Innovation Award
Best Processing Innovation Award
Best Packaging Innovation Award
Breakthrough Food Technology
Best Ingredients Innovation Award
Health & Wellbeing Innovation Award
Plant-Based Manufacturing Company of the Year Award
Innovative breakthrough in R&D or quality assurance
Visionary Leader of the Year