Packaging and labeling trends change all the time, and we can't always keep up because market size being niche and dynamic.
It is critical to understand the kind of things you sell to your customers in order to better understanding the business and knowledge.
Here is our top suggestion for stretch sleeves which might help you elevate your product portfolio:
1. LDPE: These can be used for bottles to cover them throughout and add maximum information. The application takes less energy into account as it is applied cold and faster. Due to low density the label offers, the recyclability that comes with it is much higher. Moreover, it is also compatible with a lot of materials such as, plastic, glass, cardboard or even metal.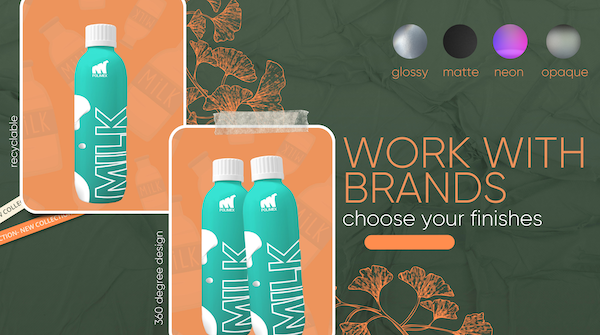 Moving towards Shrink Sleeves that are gaining popularity now, there are several choices for your products,
1. PLA: This label film can be used to completely cover your products and is not only environmentally friendly but is also 100% compostable. Moreover, the label film has higher transparency and is extremely easy to recycle.
2. Eco-Sleeve: This is the label that is loved by everyone and is booming in popularity at the moment. Eco-Sleeve is not only moisture proof but is also a washable shrink sleeve that works extremely well with PET bottles.
3. OPS: Looking for a higher shrink rate? This is the perfect choice for you. The product best fits with your dairy products and has a gloss of 95% that gives off high relaxation and sparkle.
"Working with brands directly allows you and your company to stay ahead in what you do and understand the work process that goes into making a label for your product. Brands have experience and knowledge which can work as an excellent source of advice for your products" says Sergio Ciachir, CEO of Polimex.