Martiderm - A breakthrough cosmetic concept
All started in a pharmacy on the street Aragón in Barcelona's historic center, where they developed magical dermocosmetic formulas. A pharmacy that is still providing effective skin care solutions to its customers today. They remain true to the origins and the principles founder, Josep Martí Tor.
The strength is research, and they discovered the solution in the topaz glass ampoule. This inert atmosphere packaging type was chosen to protect the formula from light and air interaction.
This prevents the oxidation of pure vitamin C and aids in the preservation of all active properties. It seemed as though a new category was created that change the dermocosmetic market.
As a result, the first and most famous ampoule was born.
A revolutionary cosmetic idea that we have perfected through time and that has allowed us to enter the majority of international markets to become the leader in dermocosmetics.

Martí Tor develops the fórmula with the combination of proteoglycans and pure vitamin C to regenerate the skin after the aggressive peelings that dermatologists were using at the time.
Creators of the first beauty ampoule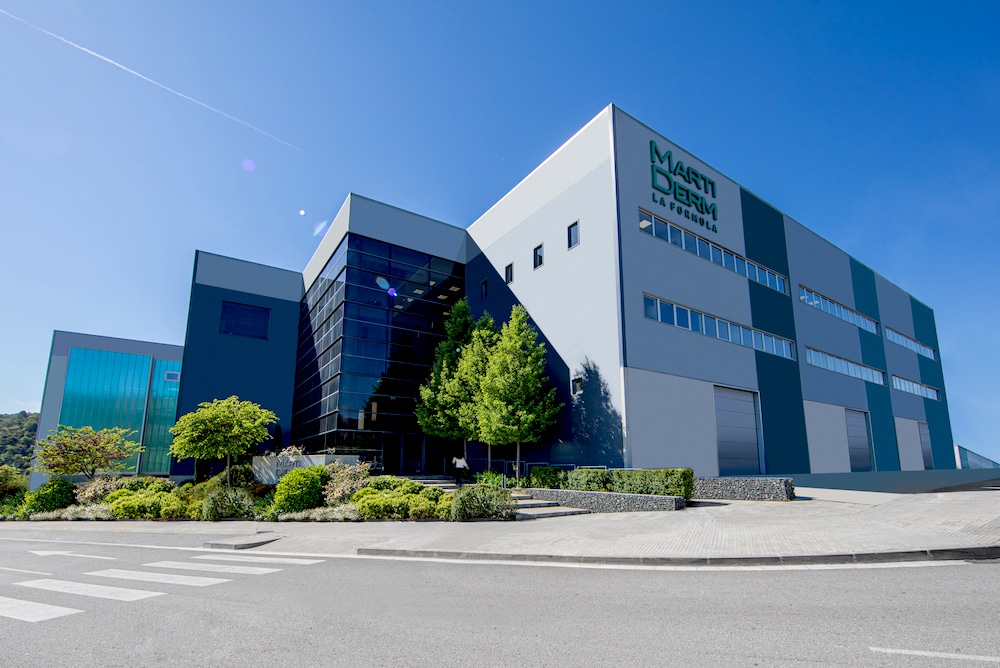 The first ampoules are created using mathematical formulas. That is, on an individual basis at the pharmacy's laboratory.
MartiDerm's current production and headquarters facility spans over 10,000 square meters. It is present in over 40 countries and employs over 200 people. It is a company with more than 50% international revenue. The company's goal is to care for people's health and well-being using "the formula."
MartiDerm has been working on a zero-waste ship since 2019, with more than 90% of its suppliers being national, and we have completed a decarbonization strategy to continue reducing carbon emissions until 2022. They have been tracking this figure since 2018, and designed a strategy with the help of the consulting firm Inedit to reduce it by half by 2030 (in monetary terms). These goals align with the SBT (Science Based Targets), which aims to reduce climate change to 1.5 degrees Celsius. The project is divided into four sections, each with specific actions: raw materials/packaging, transportation, energy, and waste.
To reduce the emissions, they have a ship equipped with geothermia and aerothermia systems. On the other hand, and utilizing the upper portion of the building, 60KW of solar panels were installed, providing with 8% of our daily energy needs, with the remainder obtained from an electric utility that provides 100% renewable energy.
On the other hand, this year they have focused on energy efficiency, reducing consumption by 20% over the previous year.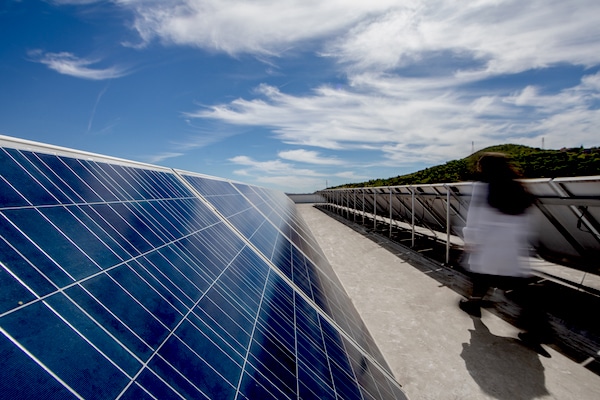 Martiderm had the opportunity to attend the first sustainability and cosmetic packaging workshop on November 10th at the AIMPLAS technical institute in Paterna.
The company was able to showcase MartiDerm's flagship product, blister, which sells over a million boxes every year.
After analyzing the product's life cycle, they discovered that they could reduce the amount of plastic used (both in weight and in components), resulting in a reduction in carbon dioxide emissions.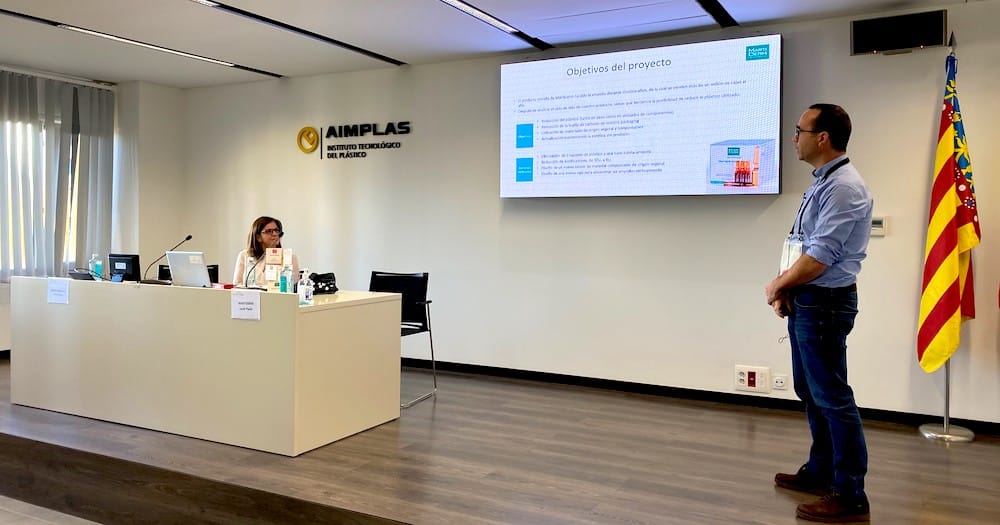 To become a 100% sustainable company, Martiderm is pleased to have improved the iconic product. Cut the number of 100% recyclable plastic dosificators by 80%. Up to ten essential plastic components have been eliminated (7 ampoules, two caps, and a plastics surface to hold). Now that packaging is more accessible, our customers' experience is improving. Martiderm has reduced more than 84% of the plastic from fósile sources and replaced it with a natural bioplastic that is 100% biodegradable and comes from the maze. They also included prospect information in the cardboard box, which was removed from the other part.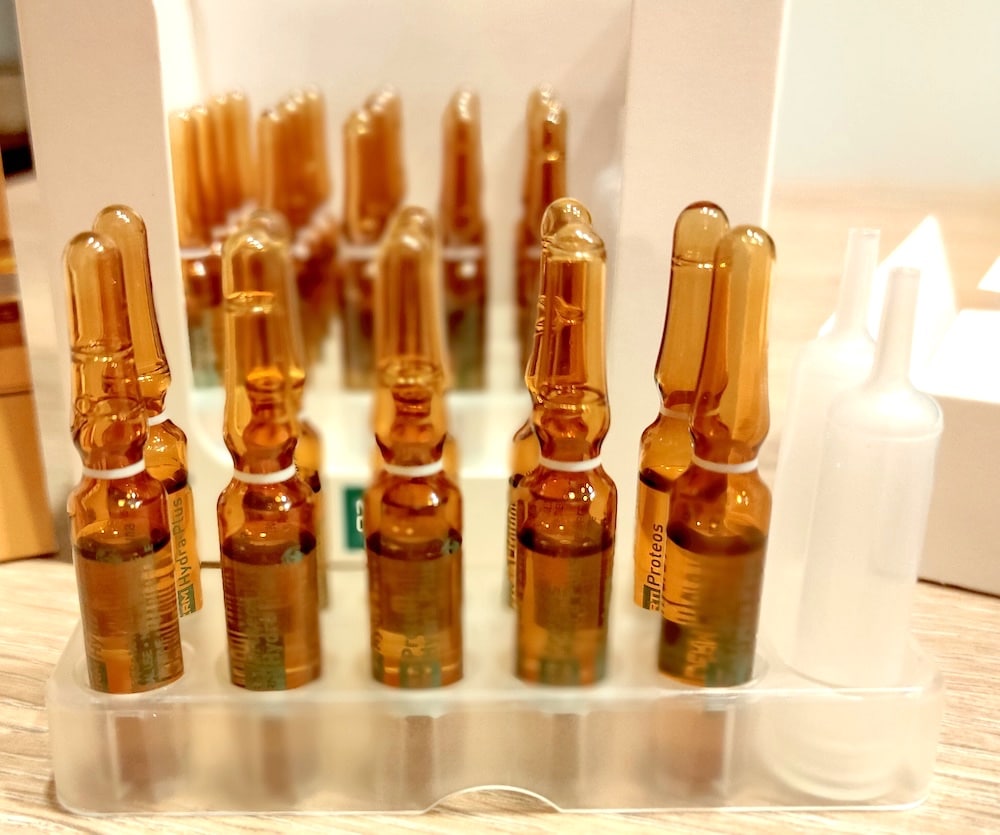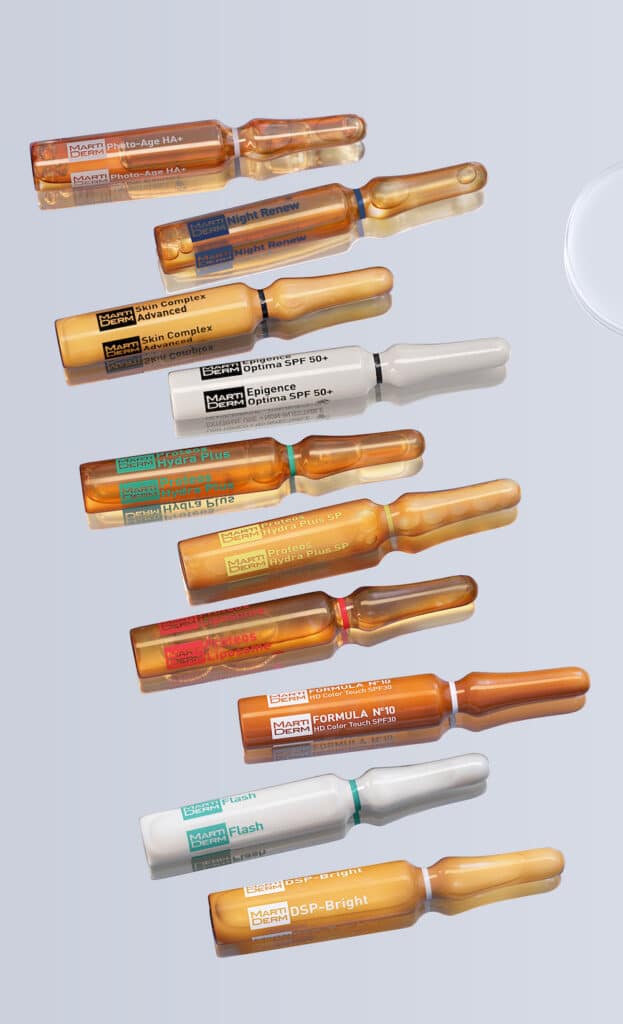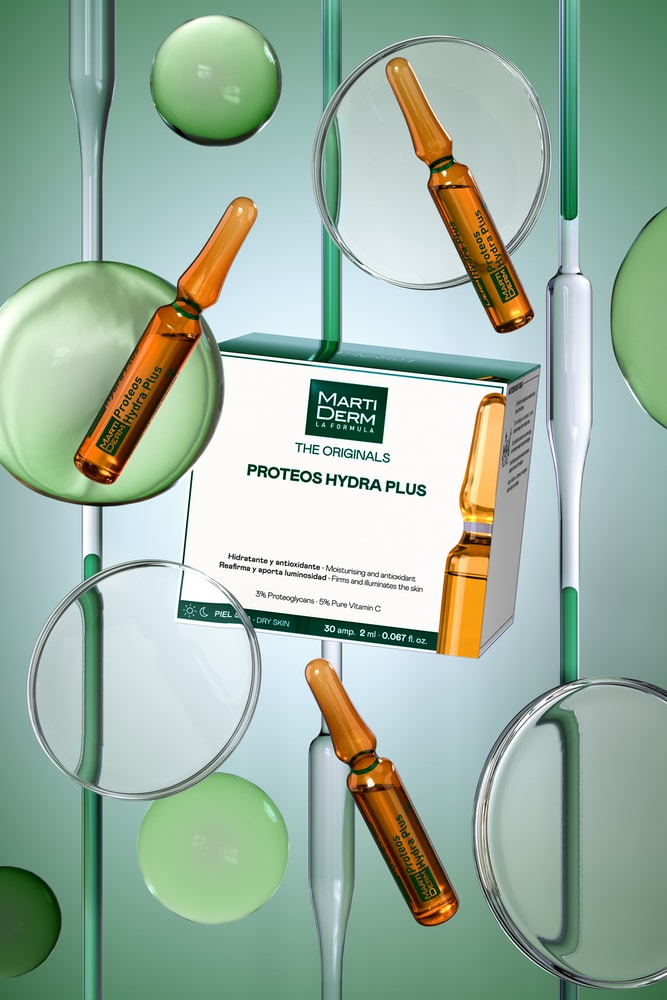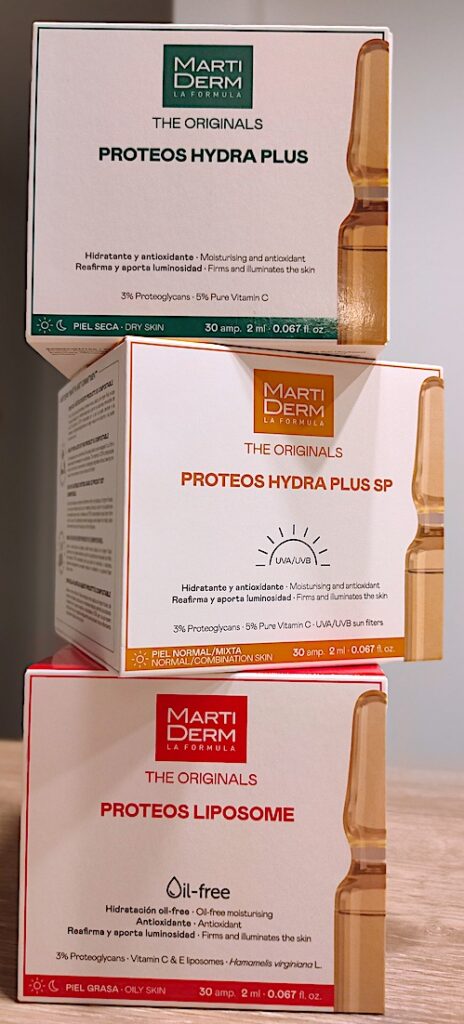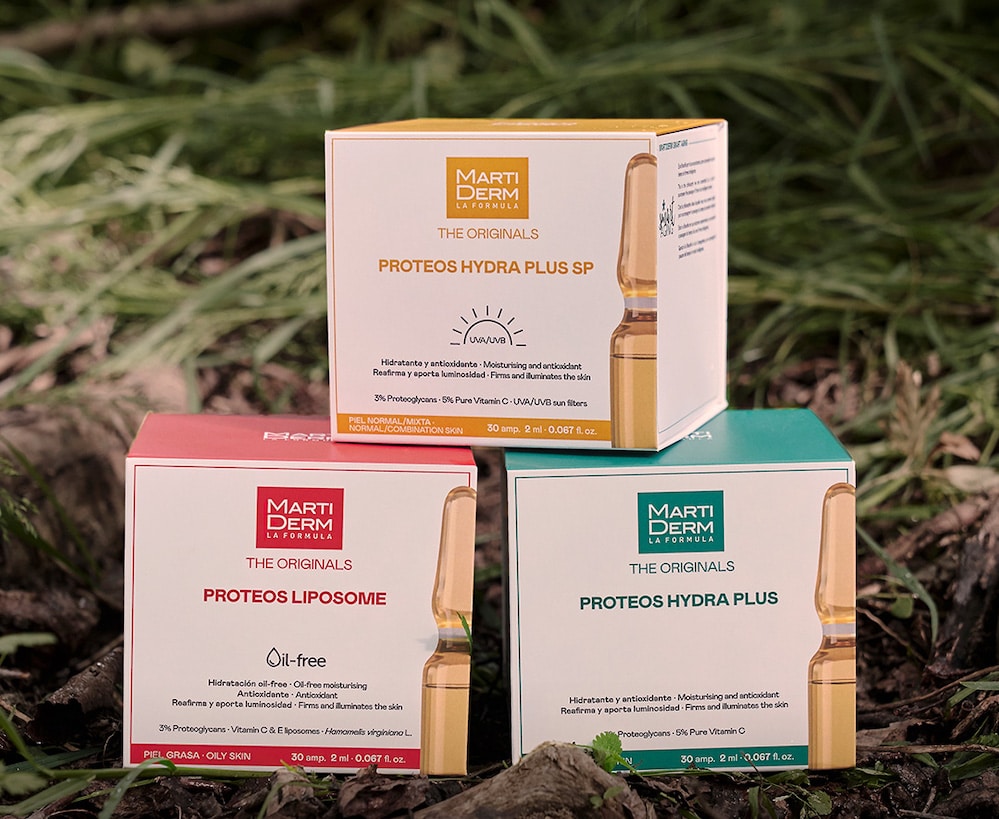 During the same day at AIMPLAS, they heard how each day, new companies or startups emerge to demonstrate the possibility of using more sustainable, recyclable, and efficient materials for the fabrication of packaging. And it is for this reason that we want to thank everyone in the industry that is always researching and innovating in materials so that companies like MartiDerm may improve their packaging and offer more sustainable products to their customers.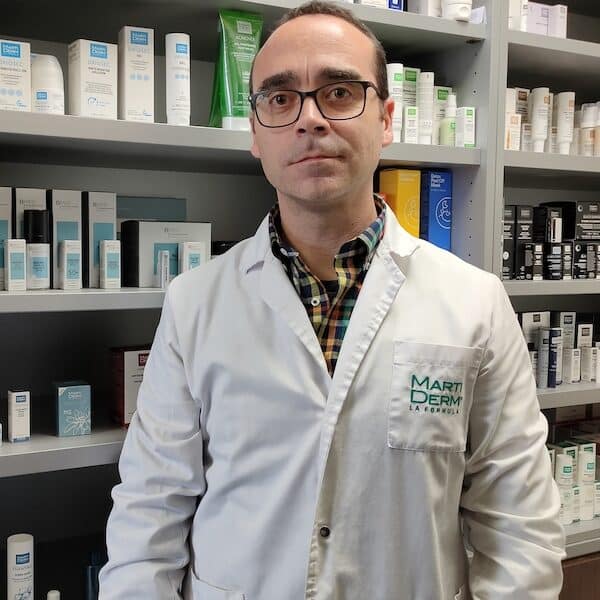 "We are in a global context where any improvement that reduces pollution is much appreciated. As a society, we can vastly improve our methods of production and consumption. Simply act and select one of the following variables:

Packaging that is more efficient and recyclable, investing in biodegradable materials, being more efficient in the amount of water consumed, seeking ways to generate energy from renewable sources, and so on.
MartiDerm encourages you to make your life a little more sustainable every day."

Jordi Pauls