Bio-based and fully recyclable bottles available to consumers
The Carlsberg Group announced the testing of its new Fibre Bottle, delivering the bio-based and entirely recyclable beer bottle in the hands of customers for the first time in its largest pilot to date. The bottle also contains beer made using organic and regenerable barley as part of an ongoing focus on advancing technology and sustainable practices.
The new Fibre Bottle leverages the potential of PEF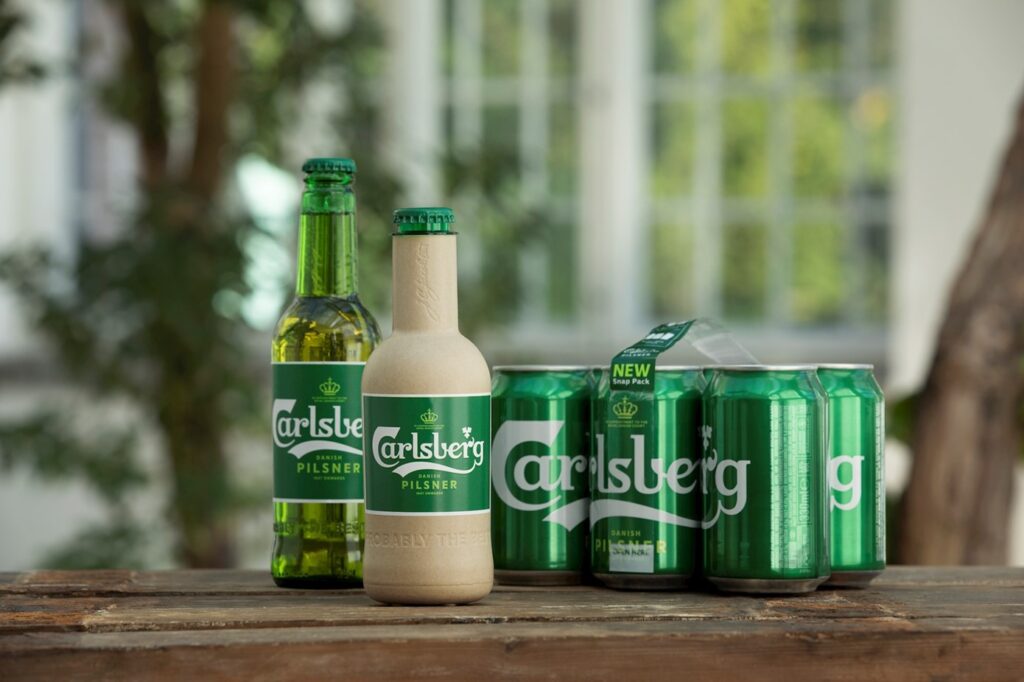 With the exception of the cap, which is presently required to maintain the product's integrity, the bottle is entirely made of biomaterials, and both the bottle and the cap are completely recyclable.
Future research on alternative fiber-based bottle caps is being conducted by Paboco, Carlsberg, and other partners in the larger Paper Bottle Community; a universal answer is anticipated in 2023.
Using this year's customer input and Paboco's advancements, Carlsberg will continue development in collaboration with Avantium and Paboco to create a customized 3.0 solution that is equally suited for primary beer packaging.