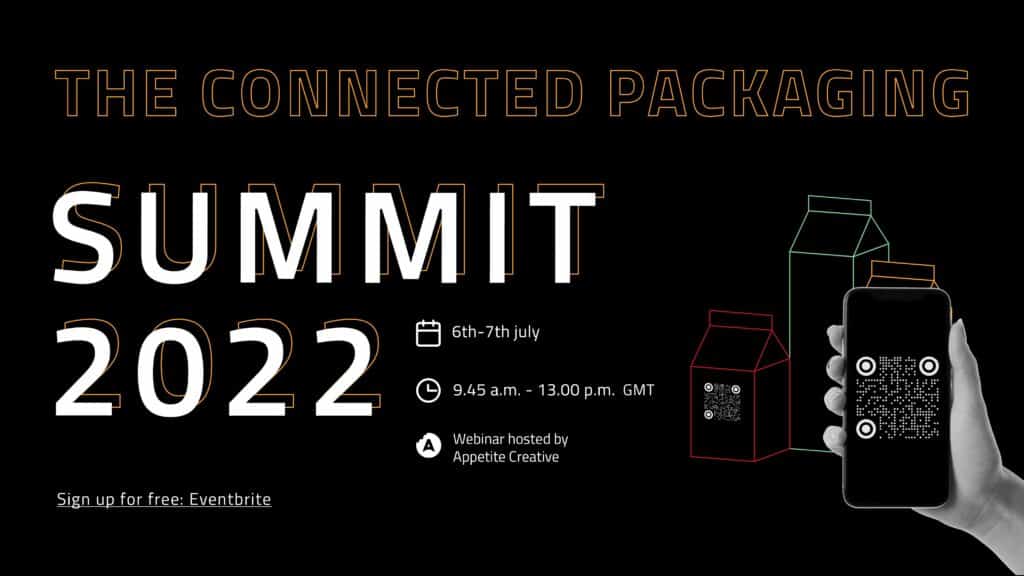 By popular demand, the Connected Packaging Summit returns once again and we want you to be part of it!
Hear and learn from top experts in technology, innovation, packaging, and sustainability as they discuss and share insights on how all of these fields come together to produce unique customer experiences, gamified interactive campaigns, and loyalty programs to deliver amazing results to the biggest players. industry standouts. Learn about QR codes, NFC, ad technology, innovation, packaging, marketing, and sustainability from experts from AB Inveb, Colgate-Palmolive, Avery Dennison, Garcia Carrion, Greiner Packaging, Transcend Packaging Ltd, and Tetra Park, among others.

- On the first day, we will be discussing innovative packaging.
- On the second day, we will focus on sustainable solutions and digital transformation
The event is totally free and online. It will take place on July 6 and 7 from 9:45 a.m to 1 p.m. m. GMT. See you soon!